Boss Katana Artist MkII 1x12 inch 100-watt Combo Amp
Description


BOSS's Flagship Katana Amp Just Got Better
BOSS ups the ante with the latest release to its flagship Katana Artist amp. The Artist MkII puts more tones, more features, and more tone-shaping potential right at your fingertips. Katana's five Tube Logic amp models now include an alternate voicing each (accessible via the Variation switch), for a total of 10 core tones available directly from the front panel. And with five simultaneous effects onboard to diversify your sounds, a 3-way mid Contour for smoothing out vintage voicings, and an adjustable Solo boost all within stage reach, the BOSS Katana Artist MkII supplies an even more classic-amp-like playing experience. Despite its simplicity, inside this streamlined combo are the bones of some of the most sophisticated amp rigs on the planet, including MIDI footswitch support and a stereo link to envelop both sides of the stage in lush 3D reverbs, delays, and more. The Artist MkII's Class AB power section delivers 100 watts of that tube amp push and pull. And a custom-voiced WAZA 12-inch speaker delivers the punch, richness, and harmonics of a British green-backed speaker stack, all with the convenience of a highly giggable 12-inch combo.


10 amp tones plus mid Contour
The BOSS Katana Artist MkII packs five distinct amp voicings, optimized for the best possible sound with the updated cabinet and custom speaker. Clean, Crunch, and Lead cover the gamut from chiming clean tones and gritty rhythm tones to solo-worthy high-gain leads. As an added bonus, the Brown setting is derived from the BOSS Waza amplifier — think iconic '80s metal. And finally, the Acoustic mode allows you to plug in your acoustic-electric guitar too. What's really handy in the Artist MkII is that each amp gives you an alternate voicing with a press of the Variation switch, creating a total of 10 core tones for you to sculpt your sound. And with a 3-way Contour switch to tame or enhance your midrange, there's no end to the tonal variations you can explore directly from the Artist MkII's front panel.
Three custom EQ curves
Our favorite amps are marked by their distinctive tone stacks. The Katana Artist MkII allows you to sculpt the response of your Bass, Middle, and Treble controls within the Tone Studio editor to best suit your amp and guitar choice.
Variable Solo boost
Moving from rhythms to lead work usually requires an output boost to achieve parity levels. Traditionally, this has been accomplished with clean boosts, overdrives, volume pedals, and our personal favorite — the 10-foot long jump to reach the amp's master volume at the last possible second. The BOSS Katana Artist MkII gives you a footswitchable Solo boost with adjustable output to boost your level to center stage and return you to sensible rhythm levels.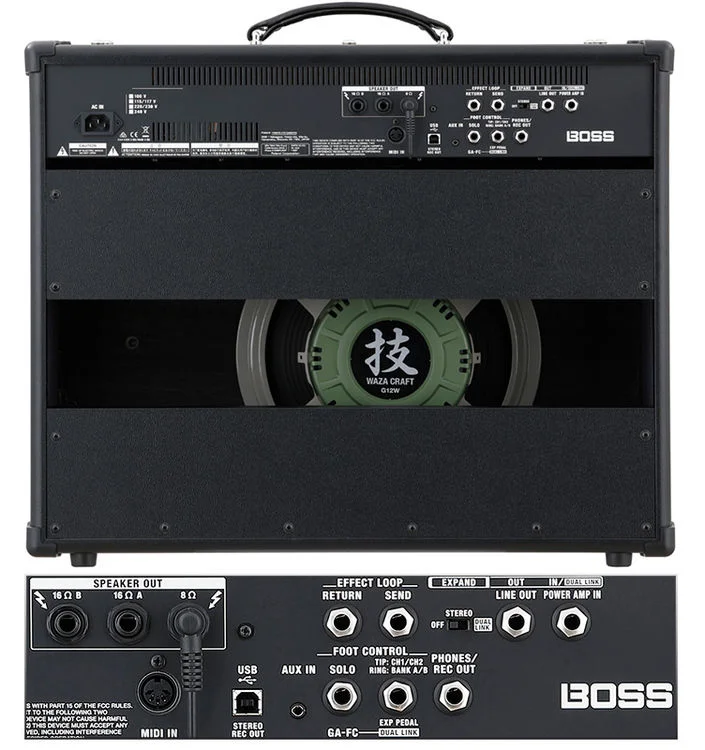 Cab-emulated outputs for silent recording and performance
While the Katana Artist MkII offers a Power Control for getting cranked-amp tone at a low volume level, you can achieve truly silent operation onstage or in the studio by connecting the amp's line output to a line input on your recording device or a PA, completely bypassing the speaker. Cab emulation is available on the USB and headphone outputs, as well, so however you choose to monitor your Artist MkII, it'll feel like you're standing in front of an amp. Selectable cab resonance (Vintage/Modern/Deep) and Air Feel miking emulation (direct, distant, or blended) allow you to tailor emulated tones to taste.
Power Amp In(put)
Got a floor unit or tube preamp you can't live without? You can access all 100 watts of the Katana Artist MkII's Class AB power section using the MkII's power amp input. Here you bypass everything before the power amp and speakers, so what you hear is exactly what you expect — only live and in living color.
Stereo expandability
You can fill every side of a stage with breathtaking stereo effects using the Katana Artist MkII's built-in Stereo Expand link. Simple master/slave operation by way of a single guitar cable makes setup a breeze. In this mode, you can access choruses that envelop the listener in a swath of oceany motion, delays that ping-pong from ear to ear, and reverbs that descend like a cloud upon a room.
Powered by the BOSS Tone Studio editor
The Katana Artist MkII supports 60 timeless BOSS effects, and you can load an entire series of them for instant access. The amp's Booster/Mod, FX/Delay, and Reverb controls give you easy one-knob access to up to five simultaneous effects type, with a color-coded button to switch between preset effects. To completely customize your effects and amp settings, connect the Artist MkII to your computer via USB and load up the Tone Studio software. Here you can create your own setup, or download setups created by pro guitarists at the BOSS Tone Studio website. Best of all, the Katana Artist MkII can store multiple custom amp and effects profiles for instant recall, making this combo a versatile multichannel amplifier.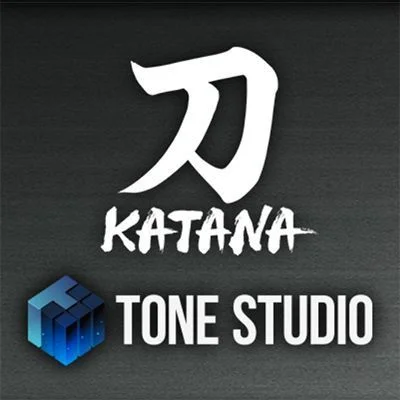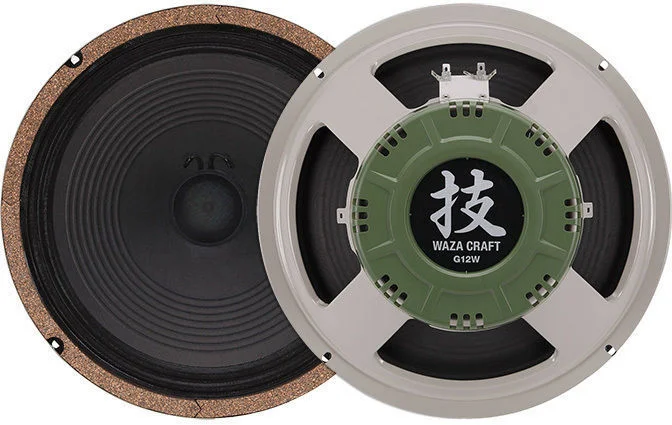 12-inch "green" speaker excels in tone and handling
The green backing on the Artist MkII's stock speaker communicates more than just color. The WAZA G12W's unmistakable throatiness and presence — a sound which Eddie identified as "brown" — are inspired by a consummate 25-watt British speaker of the 1960s. But unlike the original, this green meanie is engineered to weather all 100 watts of your Artist MkII's power section, without unwanted breakup or limiting. This means whether you're chunking out clean chords or dropping progressive metal powerbombs, the WAZA G12W is able to dish out every ounce of tone your Katana can throw at it.
"Effectively, it's a remodeled vintage Greenback: higher powered, better magnet, new paper cone. We've redesigned the speaker for the best possible sound." — Matt Knight of BOSS on the Katana Artist MkII's WAZA Craft G12W Guitar Speaker

BOSS Katana Artist MkII Combo Guitar Amplifier Features:
5 distinct amp voicings: Clean, Crunch, Lead, Brown (derived from the BOSS Waza amp), and Acoustic (for acoustic-electric guitar)
Variation switch increases the total number of core amp tones to 10
3-way Contour toggle allows you to tame or enhance midrange characteristics
3 global EQ presets (available within editor software) allow you to tone stack amp response
Adjustable Solo boost increases output for lead work
60 timeless BOSS effects, accessible from the BOSS Tone Studio
Variable Power Control allows you to achieve cranked-amp tone at lower volume levels
Use the BOSS Tone Studio editor software to customize your effects and amp settings
Effects loop allows you to add effects pedals after the preamp section
Power Amp In brings uncolored amplification to your external modelers and preamps
Speaker output jacks for connecting external speaker cabinet (2 x 16 ohm, 1 x 8 ohm)
Stereo Expand switch for single-cable stereo operation across 2 Katanas
5-pin MIDI input for integration with MIDI footswitches
Full GA-FC foot controller support