Boss Waza-Air Wireless Guitar Headphone Amp
Description
Practice just got real with the Waza-Air wireless headphone amplifier system from BOSS. Waza-Air combines BOSS's cutting-edge wireless technology, ground-breaking spatial technology, and premium sounds from its Katana amplifier series into a personal practice system unlike any other we've seen. Waza-Air's studio-quality headphones and low-latency WL-T wireless transmitter offer unmatched audio quality, and its innovative 3D algorithms inject life and space back into your headphone practice sessions by simulating three unique performance environments. Featuring five customizable amp combinations and over 50 tweakable effects, Waza-Air gives you incredible control over your tone, for nearly limitless creative exploration.
Cut the cables, keep the sound
Equipped with technology from BOSS's renowned WL series of wireless guitar transmitters, Waza-Air gives you the freedom to rock out without worrying about getting tangled up in a nest of cords. And, with ultra-low latency levels and premium sound, cutting the cables doesn't mean sacrificing audio quality. Powered by a rechargeable lithium-ion battery, Waza-Air provides up to five hours of continuous use for extended jam sessions. Want to play along with your favorite songs? Waza-Air is Bluetooth compatible, so that you can stream from any mobile device, and control volume and playback right from Waza-Air's built-in controls.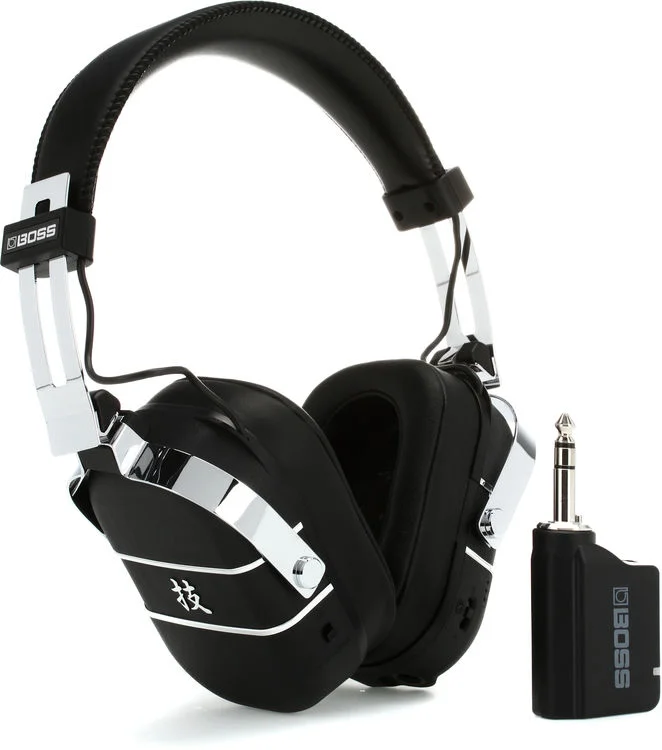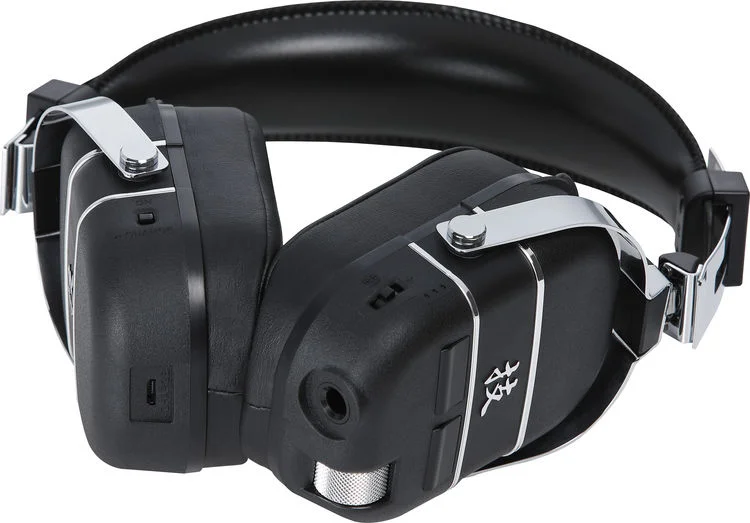 Hyper-realistic 3D environments
Headphone amps are great for when you want to sit down for long solo practice sessions or for playing into the wee hours without annoying your family, roommates, or neighbors. However, they can lack the visceral feel of playing through an amp in a room. Waza-Air restores that sensation with cutting-edge 3D algorithms that drop you into a virtual performance space. You can choose from three hyper-realistic environments: Surround mode, which offers the immersive experience of playing in a world-class recording studio; Static mode, which uses Waza-Air's integrated gyro sensor to track your head movements and change the combined amp and room sounds as if you were moving in a physical space; and Stage mode, which simulates performing at a live venue by placing you in front of a virtual backline.
Stage-class amp and effects models
Waza-Air comes packed with five different amp types and over 50 effects based on BOSS's stage-class Katana amplifiers. Dial up a range of tones from chiming cleans to searing high-gain distortion, and drench them in reverb, delay, or modulation effects, all optimized for Waza-Air's virtual environments. The amps and effects are fully customizable, and numerous ready-to-play presets can be accessed with BOSS's free BOSS Tone Studio application. Crafted the perfect sound? Go ahead and store it to any one of Waza-Air's six onboard memory slots for future use.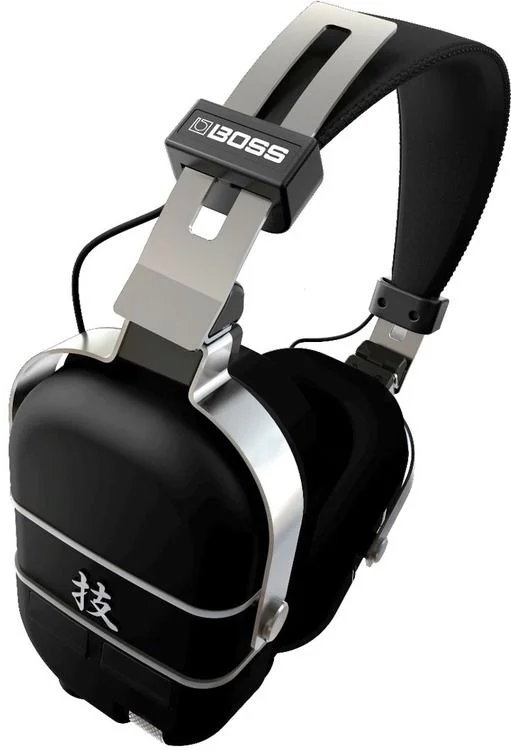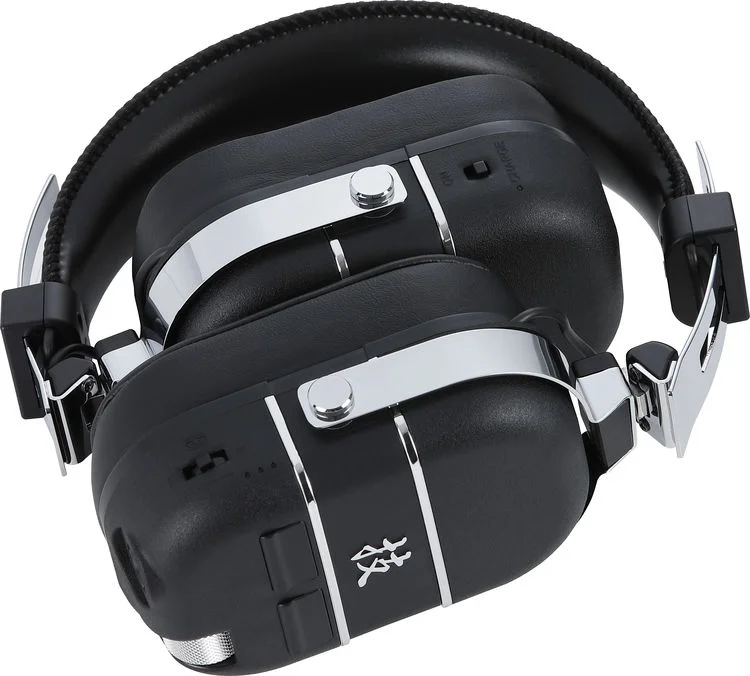 BOSS Waza-Air Wireless Guitar Headphone Amp Features:
Studio-quality headphones with 50mm drivers and low-latency BOSS WL-T wireless transmitter deliver impeccable sound
Rechargeable lithium-ion battery provides up to 5 hours of continuous play
Bluetooth compatibility lets you stream your favorite songs with built-in controls for volume and playback
Innovative 3D algorithms create an immersive playing experience
Choose from three virtual environments: Surround, Static, and Stage
Packed with 5 different amp types and over 50 effects based on BOSS's Katana amplifiers
Access numerous ready-to-play presets with free BOSS Tone Studio App
Six memory slots for storing custom presets
Foldable design and durable construction, featuring chrome-plated metal parts