Multi-voice Fluence humbuckers provide three distinct voices
History's most sought-after electric guitar tones will be yours when you pick up the Les Paul Prophecy, thanks to its multi-voice Fishman Fluence humbucking pickups. A simple push-pull of the guitar's volume and tone pots is all it takes to harness these active pickups' three unique, selectable voices. Revel in a warm PAF-like sound with vintage dynamics and output. Kick it into overdrive with a modern-sounding, high-octane humbucker tone. Unwind with hum-free single-coil textures, highlighted by punchy mids and glassy, shimmering highs. Whatever sound you're aiming for, the Les Paul Prophecy will serve it up on a silver platter.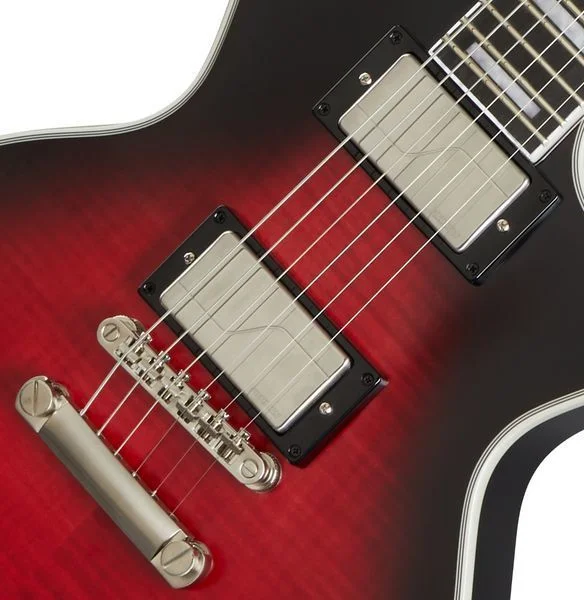 Asymmetrical SlimTaper neck provides maximum comfort and speed
Playability is one of the most important elements of a solidbody electric guitar, and the Epiphone Les Paul Prophecy doesn't disappoint. Its mahogany neck features an ergonomic asymmetrical SlimTaper shape that begs you to wrap your hand around it. Its 12-inch-radius ebony fingerboard sports 24 jumbo frets, and it feels like greased lightning. A contoured heel makes accessing this guitar's higher frets effortless. The Les Paul Prophecy also boasts ultra-modern weight relief for added comfort. This endlessly playable axe was made for marathon performances and extra-long sessions.
High-end appointments make this a head-turning Les Paul
The guitarists here at Sweetwater appreciate the Les Paul Prophecy's high-end appointments. Its Grover locking Rotomatic tuners supply stable tuning and facilitate quick string changes. Epiphone's LockTone Tune-o-matic bridge and stopbar tailpiece provide super-efficient vibration transfer for optimal tone and near-endless sustain. You also get a Graph Tech NuBone nut for added sustain and clarity. An attention-grabbing carved hard-maple top, eye-catching custom binding, and a sharp-looking aged gloss finish complete the Les Paul Prophecy.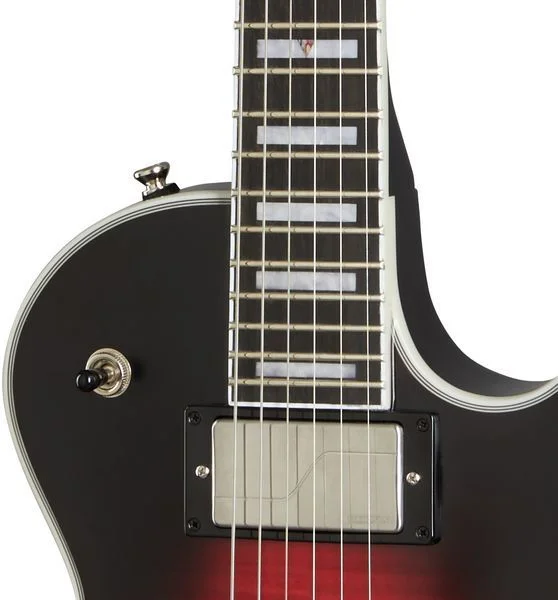 Epiphone Les Paul Prophecy Features:
Fuses classic Les Paul design with modern style, sound, and playability

Mahogany body with attention-grabbing carved hard-maple top — the tried-and-true LP tonewood combination

Multi-voice Fluence humbuckers provide vintage and modern humbucker tones, plus hum-free single-coil textures

Super-comfortable mahogany neck with an ergonomic asymmetrical SlimTaper shape

Fast-playing 12-inch-radius ebony fingerboard with 24 jumbo frets

Contoured heel makes accessing higher frets effortless

Ultra-modern weight relief for added comfort during marathon performances and extra-long sessions

Grover locking Rotomatic tuners supply rock-solid tuning stability and lightning-fast string changes

LockTone Tune-o-matic bridge and stopbar tailpiece provide optimal tone and near-endless sustain

Graph Tech NuBone nut adds sustain and clarity

Eye-catching custom binding and a sharp-looking aged gloss finish