EVH Striped Series - Red with Black and White Stripes
Description
The Striped Van Halen Guitar is Here!
Get that classic EVH look with the EVH Striped Series guitar. This guitar sports a basswood body, a 1-piece maple neck, and a Floyd Rose tremolo. The EVH Striped Series gives you a classic look that spans the decades of Van Halen's rock empire. A single, direct-to-body mounted EVH pickup delivers the hot and articulated guitar tones that you expect from an EVH guitar. Designed to his exact specifications and intentionally positioned against the body, the dive-bomb-only D-Tuna-equipped Floyd Rose lets you mimic Eddie's signature trem work with ease, along with giving you instant access to Drop D tuning. The EVH Striped Series gives you absolutely awesome tone, practical playability and comfort, and the kind of stunning looks you'd expect from a world-class guitar.


Built for extreme playability
From its basswood body and eye-catching striped finish to its 1-piece maple neck, the EVH Striped Series just screams quality — and that's just the tonewoods! This gorgeous guitar is made for serious playing, with a compound-radius fingerboard (12"-16") for chording to high-speed comfort, a Floyd Rose locking tremolo system (complete with D-Tuna), and a hard-mounted EVH humbucker. All the components come together to make a guitar that plays like a dream.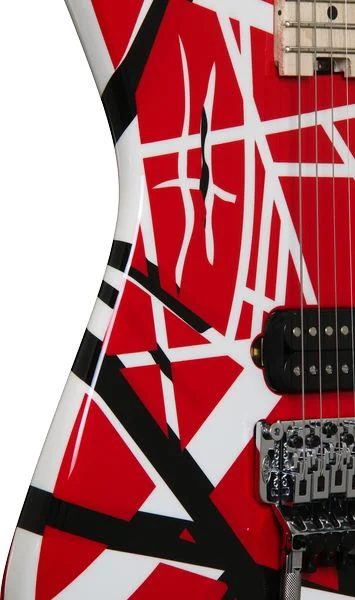 The most recognizable EVH guitar finishes
Van Halen's most recognizable instruments are his striped Frankenstein guitars. EVH has reproduced the same look and feel of these early guitars for today's market. These single-pickup Floyd Rose maple fretboard guitars mean business. The striped finish can be seen for miles and is unmistakable. There are a lot of Eddie Van Helen aficionados here, and they're excited about these Striped Series guitars!
Execute massive dive-bombs with a Floyd Rose tremolo
Perform awesome dips, warbles, and dive-bombs on the EVH Wolfgang Special's Floyd Rose tremolo. This is the tremolo that rockers have been drawn to for its accuracy and tuning stability. The cool EVH D-Tuna changes your low-E string tuning to D with the simple flick of your wrist.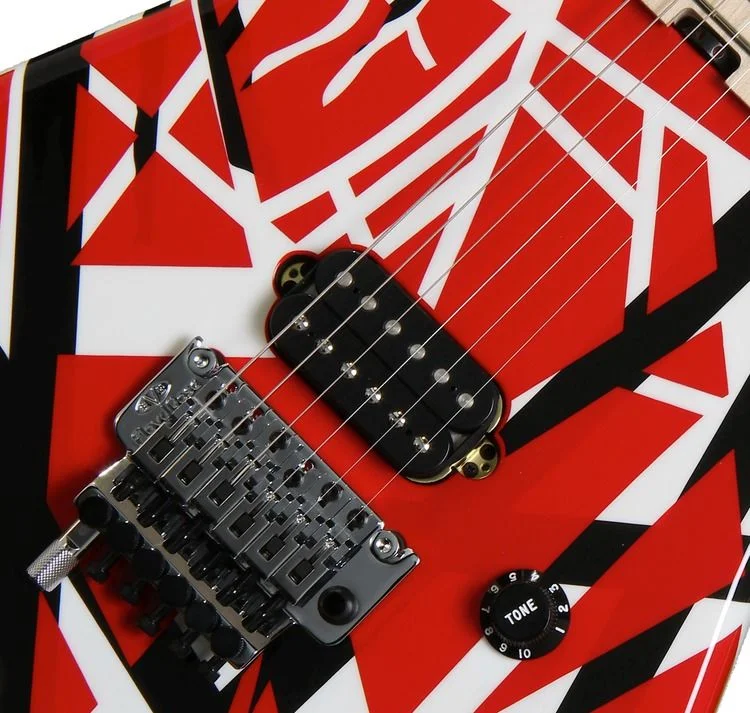 EVH Striped Series Features:
Built to rock legend Eddie Van Halen's exact specifications
1-piece maple neck with graphite reinforcement
Floyd Rose tremolo for big dives
D-Tuna tremolo device gives you instant Drop D tuning
Basswood body with direct-mounted EVH humbucker
Classic striped finish