Fender Brent Mason Telecaster Electric Guitar - Primer Gray
Description
The Ultimate Nashville-style Tele
Brent Mason discovered his famous Telecaster in a Nashville guitar shop back in the early '80s. From its primer gray finish right down to Brent's pickup and B-bender upgrades, the Fender Brent Mason Telecaster re-creates this fabled solidbody electric guitar — the one he used on a thousand hit records. You'll love the feel of the Brent Mason Tele's comfortable maple neck, while a vintage-spec'd fingerboard enables effortless playability. A diverse trio of Seymour Duncan pickups and flexible wiring unleash the full gamut of rock and country tones. And a Nashville-built Glaser Bender System gives rise to spine-tingling pedal-steel effects. The Brent Mason Telecaster just might be Fender's most sonically versatile Tele ever. After all, it's versatile enough for a man who's arguably the most prolific session guitarist of all time. Includes a deluxe hardshell case.


This vintage-spec'd Tele plays like a well-oiled machine
The Brent Mason Telecaster features classic Tele construction. Its rock-hard ash body contributes to its core sound — a bright, biting tone with near-endless sustain. This solidbody electric guitar boasts a gray auto primer-esque finish that's coated with über-durable satin urethane. Its comfortable maple neck fills your hand nicely, while a vintage-spec'd, 7.25-radius maple fingerboard with 21 vintage-tall frets supplies you with the perfect launchpad for wicked leads, lightning-fast chord changes, and ear-grabbing chicken-pickin'. A bone nut and Sperzel locking tuners seal the deal. While it doesn't fit the conventional idea of stunning, the guitarists here dig the vibe of this Telecaster. It looks — and plays — like a well-oiled machine.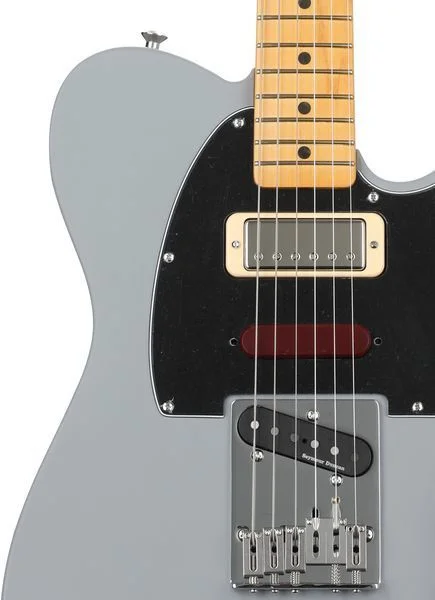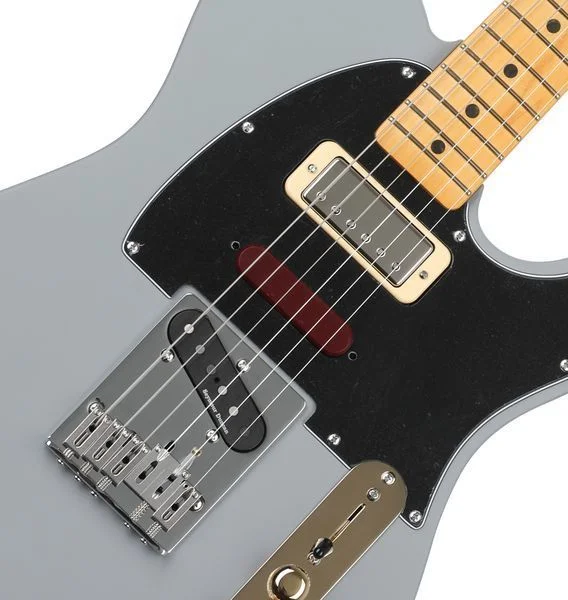 Three versatile pickups deliver any tone at a moment's notice
When Brent got ahold of his signature Telecaster, the first thing he did was swap out the pickups. As one of the most prolific session players of his generation, he needed one guitar that could deliver any tone at a moment's notice. The Fender Brent Mason Tele boasts this same configuration of high-performance Seymour Duncan pickups. At the bridge, you'll find a Vintage Stack Tele STK-T3B. This stacked humbucker delivers classic Telecaster tone — chock-full of bite and twang — with zero hum. In the middle is a Hot Stack Strat STK-S2. Similar to the Brent Mason Telecaster's bridge pickup, this one features a stacked, hum-free design. But, that's where the similarities end. The STK-S2 features a blade magnet for unparalleled string balance and zero dropouts during bends, plus an overwound design that yields beefed-up, high-octane Stratocaster tones. Finally, at the neck you'll find a Vintage Mini Humbucker. This pint-sized humbucker injects your playing with tight lows, punchy mids, and smooth-sounding highs that morph into a rich growl when overdriven. The Brent Mason Telecaster includes a 3-position blade pickup selector, along with a master volume, a separate middle pickup volume, and a master tone with a push-pull that engages the middle pickup.
Glaser Bender System — the smoothest B-/G-bender out there
Aside from upgrading its pickups, the other big modification that Brent made to his signature Tele was the addition of a Glaser Bender System — the smoothest B-/G-bender out there. The result of 50 years of development, the Nashville-built Glaser Bender System is user-convertible between a B- and G-bender. It's smooth, lightweight, non-intrusive, and most importantly, it sounds amazing. There's a reason why Brent, in addition to Kenny Vaughan, Brad Paisley, James Mitchell, Mike Campbell, and stable of other A-list guitarists use it. The Glaser Bender is super-solid, with no slack or wobble, and includes a built-in fine-tuner to ensure a perfect destination pitch. If you're good with a B-bender, you'll be able to coax authentic pedal steel sounds out of the Brent Mason Telecaster — effortlessly.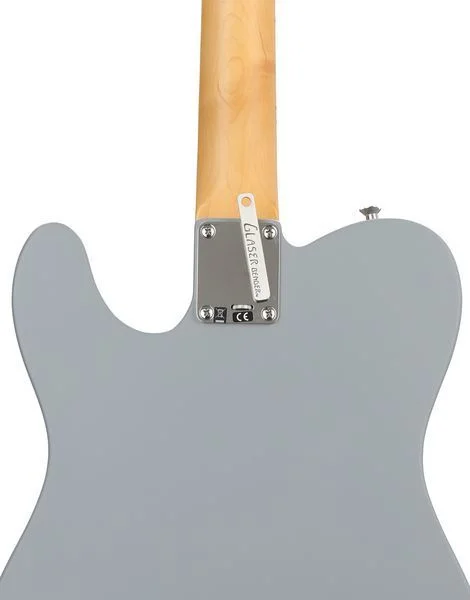 Fender Brent Mason Telecaster Features:
Signature Telecaster of Brent Mason (George Jones, Willie Nelson, Dolly Parton, Blake Shelton, Carrie Underwood)
Rock-hard ash body yields a bright, biting tone and near-endless sustain
Comfortable maple neck fills your hand nicely
Vintage-spec'd, 7.25-radius maple fingerboard with 21 vintage-tall frets
High-end bone nut and Sperzel locking tuners
Seymour Duncan Vintage Stack Tele STK-T3B bridge pickup delivers Tele-style bite and twang with zero hum
Seymour Duncan Hot Stack Strat STK-S2 middle pickup exhibits beefed-up, high-octane Stratocaster tones with zero hum
Seymour Duncan Vintage Mini Humbucker neck pickup produces tight lows, punchy mids, and smooth-sounding highs that morph into an overdriven growl
3-position blade pickup selector, master volume, middle pickup volume, and master tone with a push-pull that engages the middle pickup
Nashville-built Glaser Bender System is the smoothest B-/G-bender out there
Gray auto primer-esque finish is coated with über-durable satin urethane