A guitar that's as unique as the artist who inspired it
The H.E.R. Stratocaster is as unique as its namesake. This solidbody electric guitar's balanced-sounding alder body, which provides a solid tonal foundation for its electronics, boasts a head-turning chrome finish. An anodized aluminum pickguard adds to its visual appeal. A matching headstock completes the look of this eye-catching instrument.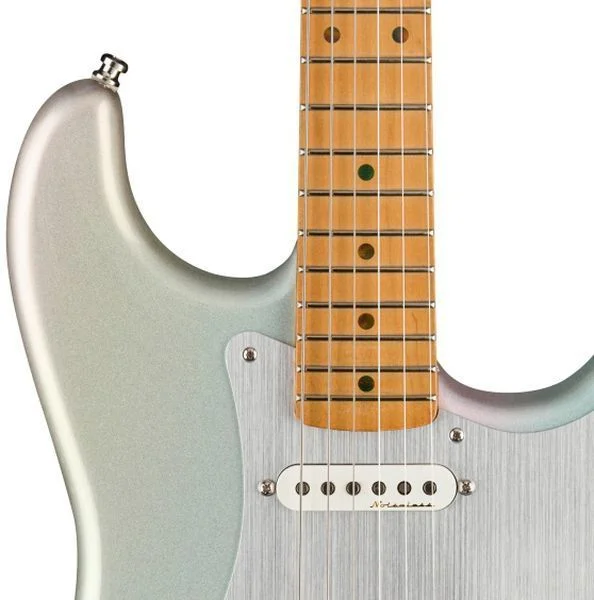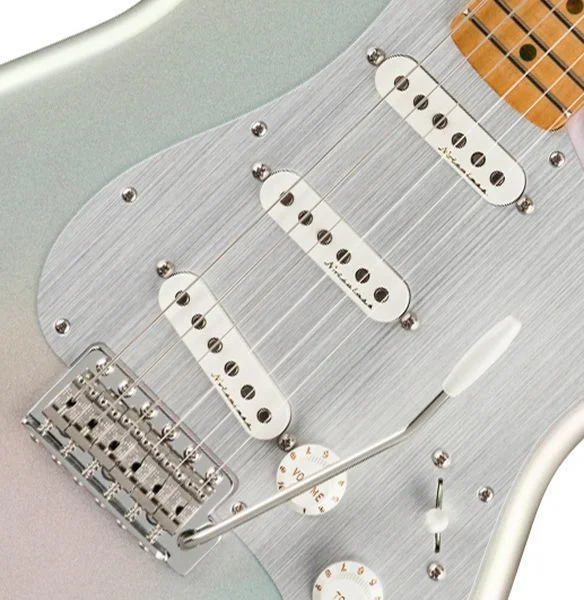 Vintage single-coil tone without hum and buzz
The Fender fanatics here at Sweetwater are impressed with the arsenal of tones found in the H.E.R. Stratocaster, by virtue of its Vintage Noiseless pickups. Alnico II magnets and enamel-coated magnet wire, along with Fender's Noiseless Technology, produce a rich vintage Strat sound that is virtually free of buzz and hum, perfect for recording sessions or anytime you're cranking your amplifier up. Each pickup sports a stylish "Noiseless" logo.
Eminently playable mid-'60s "C" neck with vintage-tall frets
The Fender H.E.R. Stratocaster is a treat to play, largely because of its vintage-style neck profile. This is a pleasantly stout neck, and its increased mass yields an incredibly natural feel, as well as excellent sustain. And wait until you experience its fast-playing 9.5-inch-radius fingerboard with vintage-tall frets — bending notes and playing chords high on the neck has never been easier.

Fender H.E.R. Stratocaster Features:
Signature guitar of dynamic R&B artist H.E.R.
Attention-grabbing chrome-covered alder body
Vintage Noiseless Strat pickups serve up classic Stratocaster tones with zero hum and buzz
Mid-'60s "C" neck fills your hand without getting in your way
Fast-playing 9.5-inch-radius fingerboard with vintage-tall frets
6-saddle vintage-style synchronized tremolo adds texture to your playing
Includes an attention-grabbing anodized aluminum pickguard and matching headstock