Fender J Mascis Telecaster - Bottle Rocket Blue Flake with Maple Fingerboard
Description
Nail the Godfather of Alternative Rock's Lead Sound
Dinosaur Jr.'s J Mascis and his Jazzmasters are inseparable — he's rarely seen without one. That said, when J records a lead, he reaches for his prized 1958 Tele. The Fender J Mascis Telecaster re-creates this one-of-a-kind musical instrument, right down to the mirrored pickguard and sparkle blue finish. This solidbody electric guitar delivers spot-on Dinosaur Jr. lead tones via a set of J Mascis Custom '58 Tele single-coil pickups, while a 3-position blade switch unlocks a tarpit of intriguing sonic textures. The J Mascis Tele is a joy to play, courtesy of its Road Worn "C"-shaped neck and easy-playing maple fingerboard, and its top-load, 3-barrel bridge gives it a slinky feel that's guaranteed to please. Road Worn hardware rounds out the J Mascis Telecaster's outstanding features.


Pays homage to an alt-rock icon's favorite Tele
The J Mascis Telecaster pays homage to the alternative rock icon's favorite axe: a 1958 "Sparkle Blue" Tele. It boasts a classic alder body, a blinding mirrored chrome pickguard, and a head-turning gloss polyester finish. This attention-grabbing solidbody electric guitar features a top-load Tele bridge with three barrel brass saddles, imbuing it with a mid-focused sound and a slinky feel, plus Road Worn nickel/chrome hardware, which includes vintage-style tuning machines and knurled flat-top knobs.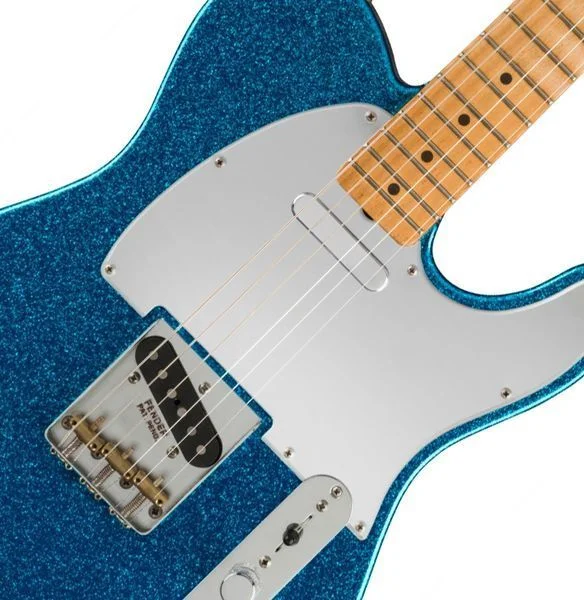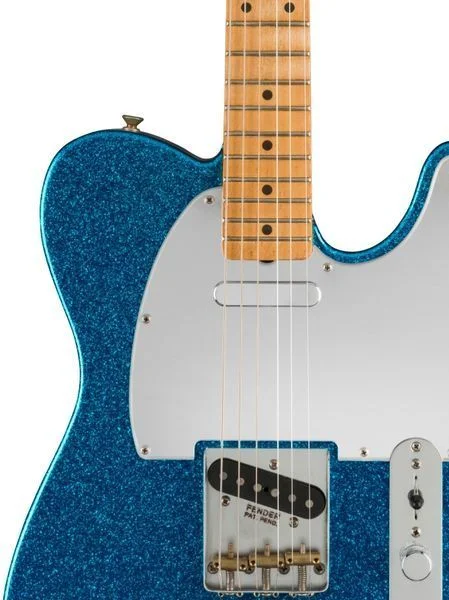 A sludgefeast of incendiary tones
The J Mascis Telecaster comes loaded with two J Mascis Custom '58 Tele single-coil pickups, which yield squealing feedback, pulverizing distortion, and ear-splitting volume when you pair them with a stack of full-throttle amps. This solidbody electric guitar sports a 3-position blade switch, which selects between bridge, neck, and out-of-phase pickup combinations. If you want to nail the elusive J Mascis lead tone, plug this Telecaster into your favorite fuzz pedal and start choppin!
"C"-shaped neck ensures easy playability
The J Mascis Telecaster feels just like heaven, largely because of its Road Worn "C"-shaped neck. This is a pleasantly stout neck, and its increased mass yields an incredibly natural feel, as well as excellent sustain. Its 9.5-inch-radius fingerboard is complete with 21 jumbo frets that feel incredible to play. This neck secures to the guitar's alder body with a 4-bolt plate and includes a synthetic bone nut. The guitarists here dig the feel and playability of the J Mascis Tele.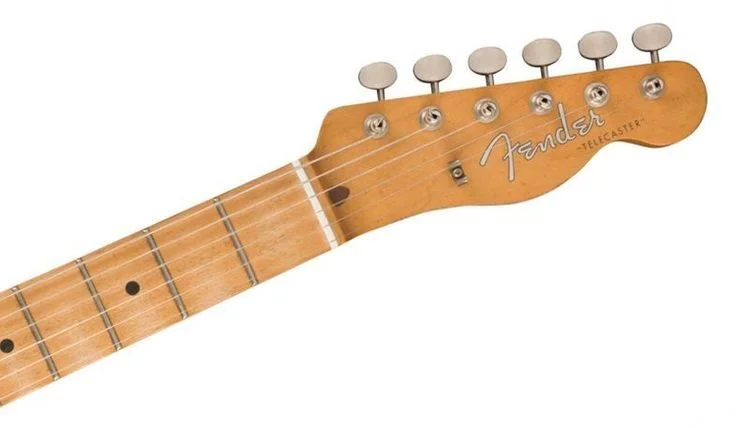 Fender J Mascis Telecaster Features:
Re-creates the favorite Telecaster of Dinosaur Jr.'s J Mascis
Musical-sounding alder body with a mirrored pickguard and an eye-catching gloss finish
J Mascis Custom '58 Tele single-coil pickups are tailor-made for squealing feedback and pulverizing distortion
3-position blade switch selects between bridge, neck, and out-of-phase pickup combinations
Comfortable Road Worn "C"-shaped neck
Easy-playing 9.5-inch maple fingerboard with 21 jumbo frets
Top-load Tele bridge with 3 barrel brass saddles offers a slinkier feel than string-through models
Road Worn vintage-style tuning machines and knurled flat-top knobs