A Redesigned, Better Mustang
Fender's Mustang GT40 modeling combo is a fantastic practice combo amp from the company's revamped digital guitar amplifier lineup. Every detail of this amp's digital character has been improved for more realistic-sounding and -feeling amp tones. The GT series is even the first amplifier with Wi-Fi capabilities, perfect for downloading new presets or amplifier updates. And the wireless power doesn't stop there. Bluetooth capabilities allow you to stream music and control your Mustang GT40 from Fender's Tone app for iOS and Android. Whether or not you were a fan of Mustang amps before, prepare to be blown away with a GT40!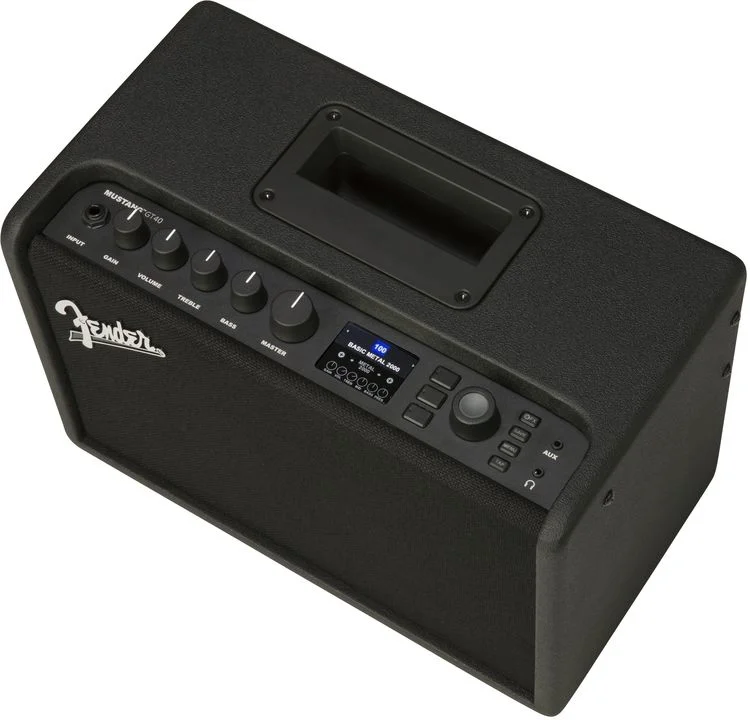 Better sounding than ever
The brain powering the Mustang GT40 is a brand-new animal that is able to emulate the tones and feel of your favorite classic guitar amplifiers, cabinets, and effects in unbelievable detail. And with more artists on their roster than just about anyone else, the Mustang's collection of artist-designed presets is second to none. You'll also love the Mustang GT's signal path flexibility and set list option for creating your own tones and organizing them in the best way for performances.
Wireless freedom
With the Mustang GT series, Fender is introducing the world to the first line of Wi-Fi-enabled digital guitar amplifiers. Though the amp does feature a convenient USB connection, its powerful wireless capabilities not only allow you to download software updates anywhere with a Wi-Fi signal, but finding and loading new presets from the free Fender Tone app is as simple as a few touches of your smartphone's screen. And the app also lets you control every detail of your tone while saving and organizing your presets. If that's not enough, you also get Bluetooth streaming for playing along to your favorite tracks.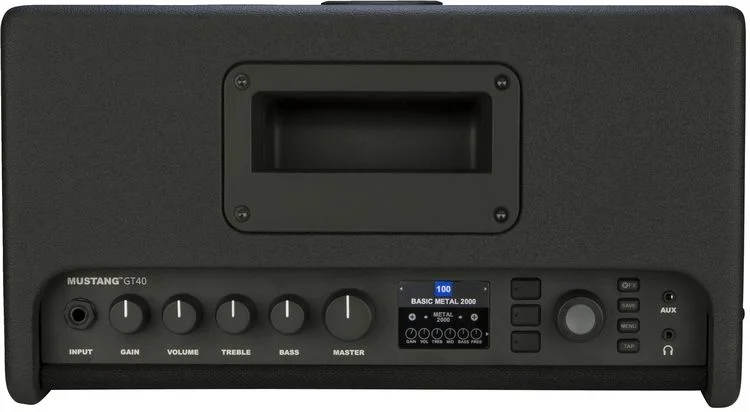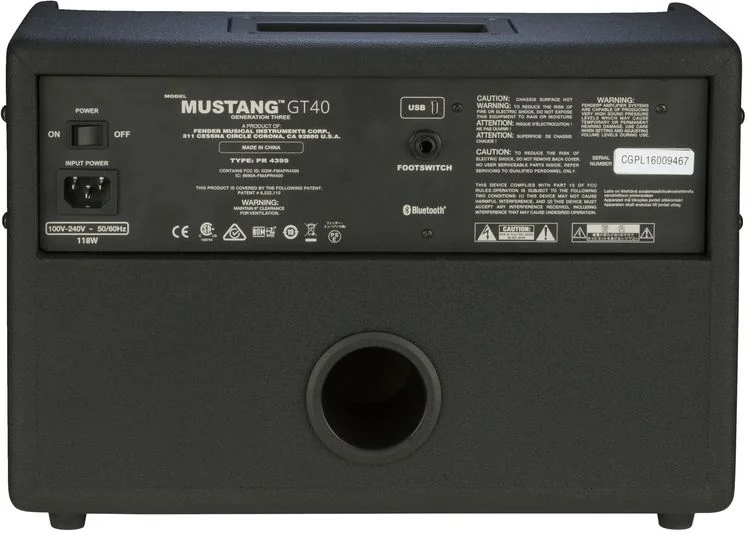 Powered with a purpose
The Fender Mustang GT40 puts all this groundbreaking digital technology into a combo with 40 watts of juice — perfect for practice and playing around the house. The wattage is split into 20-watt-per-side stereo operation for getting the most from your effects. The two 6.5" special-designed Celestion speakers have been voiced to sound just right whether modeling a vintage tweed Deluxe or streaming the best of modern pop music. And you can always add the optional Fender Mustang GT footswitch to unlock the full potential of your GT40.
Fender Mustang GT40 Digital Combo Features:
Updated version of Fender's popular Mustang modeling amplifier
Redesigned modeling offers a realistic sound and feel
Wireless capability offers effortless updates and preset downloading
Bluetooth streaming and tonal control
Free Fender Tone app for simple parameter editing, preset management, and more
Special-designed Celestion speakers offer true sound for streaming or amp tones
40 watts (20 watts per side) is perfect for home and practice use
Powerful looper function via the optional Fender Mustang GT footswitch
USB for connecting to a computer for recording