A Guitar Guaranteed to Elevate Your Playing
If you want to elevate your playing, the Ibanez Axion Label RG631ALF is the perfect solidbody electric guitar for the job. The RG631ALF's carved nyatoh body feels thin and comfortable — it's an undeniable high-performance conduit for swift, agile playing. Constructed from alternating plies of panga panga and walnut, this guitar's 5-piece neck has an incredibly thin profile, with a flat fingerboard that your fingers will glide over with ease. Beyond that, the RG631ALF sounds as incredible as it plays, thanks to its multi-voice Fluence Modern humbucking pickups. The Axion Label RG631ALF is completed by a luminescent logo and side dot inlays that really stand out on dark stages.
Fluence Modern pickups provide two distinct voices
The RG631ALF comes loaded with a set of Fluence Modern pickups: a high-octane ceramic humbucker in the bridge and an aggressive-sounding alnico humbucker in the neck. These revolutionary active pickups provide you with a choice of two unique, selectable voices. The first voice is reminiscent of a modern active pickup. Plug into your amp and treat yourself to a familiar, built-for-shred sound with tight bass, crisp highs, and a touch of growl. The second voice is a high-output humbucker tone that's tailor-made for distortion. Both voices deliver aggressive tone and a powerful attack with a minimum of excess noise — even with piles of gain.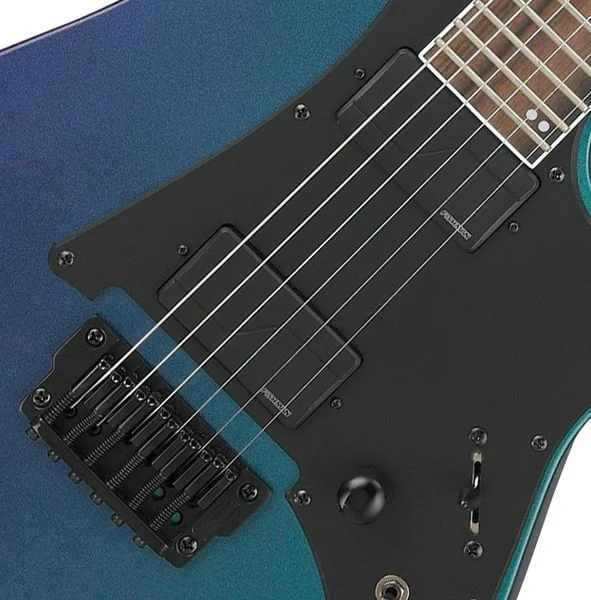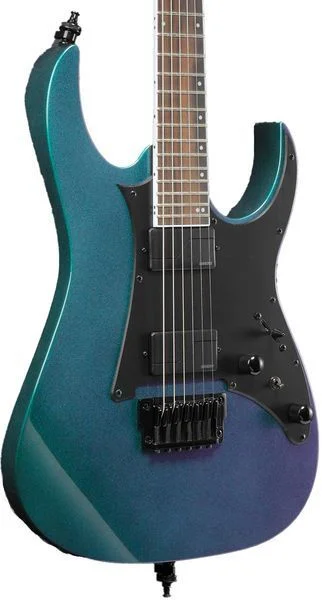 Your fingers will fly on this super-fast Nitro Wizard neck
One of Ibanez's fastest necks to date, the Nitro Wizard neck on the Ibanez Axion Label RG631ALF is an absolute pleasure to play. This slim and super-comfortable neck lets you pull off lightning-fast runs and arpeggios with ease, but still gives you the substance you need for fretting chords. From the first time you wrap your hand around the Nitro Wizard neck, you'll know you've got a guitar that was built with performance in mind.
Gibraltar hardtail delivers rock-solid tuning stability
Do you love the feel of a tremolo bridge but prefer the tuning stability of a hardtail? You're not alone. Many players around Sweetwater gravitate to the Axion Label RG631ALF for this exact reason. This axe is outfitted with a low-profile Gibraltar Standard II hardtail bridge. It offers the feel and comfort of a traditional RG-style floating trem with the added benefit of tuning stability and extra punch you only get from a fixed bridge. If you're the kind of player who prefers a hardtail bridge, the Ibanez RG631ALF is the axe for you.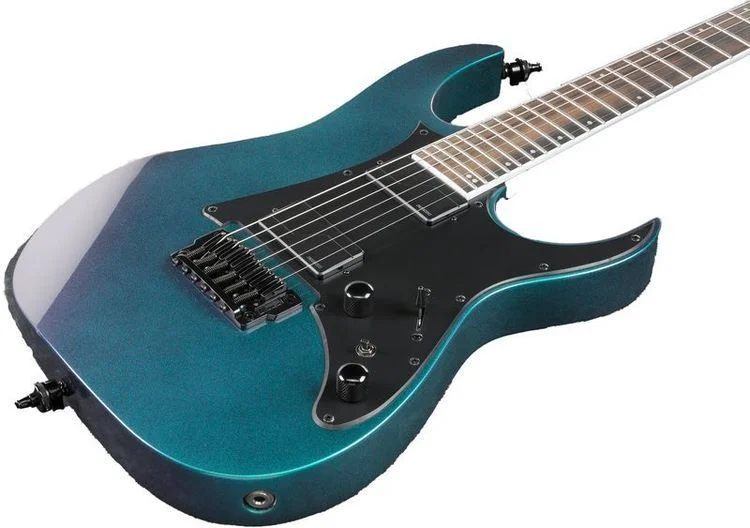 Ibanez Axion Label RG631ALF Features:
Carved nyatoh body provides hours of comfortable playing time
5-piece panga panga/walnut Nitro Wizard neck is fast and very comfortable
Fishman Fluence Modern pickups produce a wide range of savage high-gain tones
Luminescent side markers help you stay in position on the darkest stages
Gotoh MG-T locking tuners make changing strings a breeze
Gibraltar Standard II hardtail bridge has a low-profile feel with rock-solid stability
Jumbo Sub Zero treated frets are more resistant to wear and tear
Includes Schaller S-Locks strap lock pins