A Top-shelf Satriani Ibanez with Sustainiac
The JS2480 is the Rolls-Royce of Ibanez Satriani-style electric guitars. You haven't experienced playability until you've wrapped your hand around the JS2480's 3-piece maple/bubinga JS neck. Ibanez's Prestige fret treatment only adds to the fluid feel of this guitar. Experience glorious high-output tones with loads of harmonics and definition, by way of a DiMarzio Satchur8 bridge humbucker, while a Sustainiac circuit stretches your notes into infinity. On top of that, there is a push-pull highpass filter for keeping your tone with volume rolled back. The Ibanez JS2480 also boasts an Ultralite tremolo arm for effortless twisting, bending, and dive-bombing.
Thin, rigid neck and treated frets for maximum playability
You'll find that the JS neck profile on the JS2480 gives you a solid fretting foundation while allowing you to move your fingers at lightning speed. It's a 3-piece maple/bubinga neck too, which is more rigid than a 1-piece neck and transfers vibration better. And no matter how fast you play, you won't shred your fingers — the 6105 frets on the JS2480 have received Ibanez's Prestige treatment, which smooths down the edges for an amazingly fluid feel.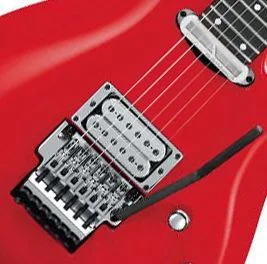 DiMarzio humbucker and Sustainiac circuit deliver unlimited tonal versatility
Whatever tone you're searching for, you'll be able to achieve it with the Ibanez JS2480. The DiMarzio Satchur8 bridge humbucker serves up glorious high-output tones with loads of harmonics and definition. The single-coil-sized Sustainiac pickup in the neck features a special circuit that lets notes ring on as long as you like. Just kick in the Sustainiac circuit, play a note or chord, and prepare yourself for infinite sustain.
Highpass filter enhances highs when you roll your volume down
If working your volume knob is a big part of your playing style, you'll love this — the volume control on the JS2480 houses a push-pull highpass filter. It prevents you from losing your high-frequency edge when you've got your volume rolled back. This lets you keep your definition and edge when you're cleaning up your tone, then easily switch to full-bore tone when you want to send your amp into overdrive territory.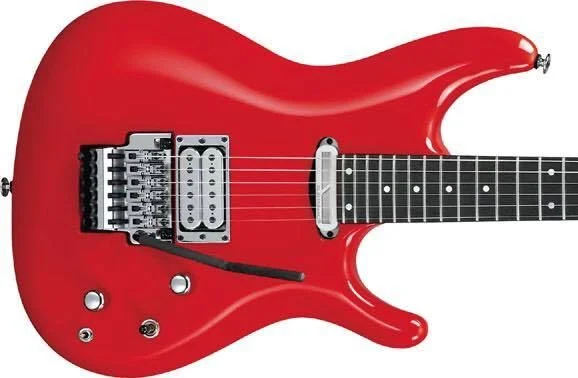 Ibanez JS2480 Features:
Joe Satriani Signature guitar, designed for maximum playability and tonal diversity
3-piece maple/bubinga neck with JS profile provides exceptional playability
DiMarzio Satchur8 bridge humbucker serves up high-output tone with loads of harmonics and definition
Sustainiac circuit delivers infinite sustain and thick feedback with a flip of a switch
Push-pull highpass filter greatly expands your sonic options
6105 frets have the Prestige edge treatment, giving them a smoother, rounder feel
Ultralite tremolo arm yields effortless twisting, bending, and dive-bombing