PRS SE Standard 24 - Multi Foil
Description
Eye-catching appearance
When you first put the PRS SE Standard 24 Multi-foil over your shoulder, you'll grasp the attention of anyone who sees it. Though this guitar's unique finish harkens back to the earliest days of Paul Reed Smith guitars, such as their legendary and hard-to-find Multi-metal finishes, it's also a brand-new look. So while every second of your playing experience will remind you that you're experiencing the tried-and-true craftsmanship, materials, and tonal tweaks of a PRS, the Multi-foil finish makes sure you know you're playing an instrument unlike anything else.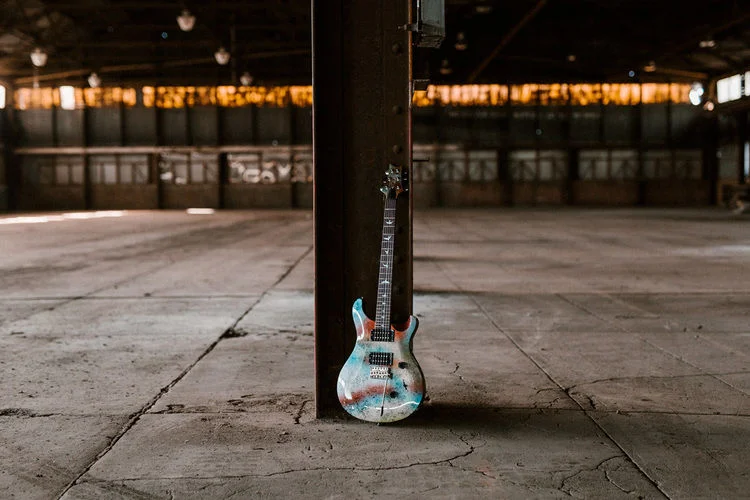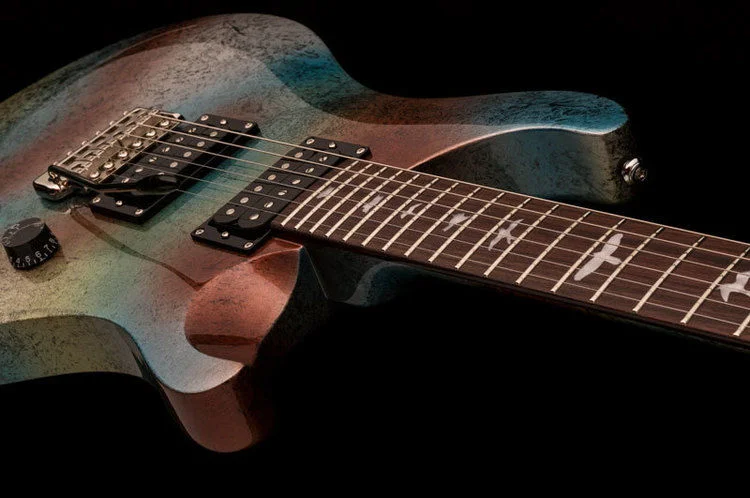 Solid construction and hardware deliver amazing playability
The all-mahogany body of the SE Standard 24 Multi-foil gives you warm, detailed tones that make your music jump out of the guitar. The SE Standard 24's maple neck has a wide-thin carve, making it very fast and playable. And the distinctive neck joint means you can reach all 24 frets easily for stellar high-fret access. The hardware is, as always, very stable and dependable. Take it  — you can count on the PRS-designed tremolo bridge and tuners to keep the SE Standard 24 in tune while allowing you to express yourself at home, onstage, or in the studio.
PRS 85/15 "S" pickups offer remarkable clarity and tonal range
Playing your favorite licks through the PRS SE Standard 24 Multi-foil's 85/15 "S" pickups is a wonderful experience. That's because 85/15 "S" pickups are modeled after the 85/15 pickups Paul Reed Smith designed for PRS's 30th anniversary. From shimmering cleans to blistering high-gain tones, the clarity and extended tonal range provided by these pickups make the SE Standard Multi-foil the ideal workhorse guitar. A push-pull tone pot further fortifies your sonic arsenal with a range of spanky single-coil tones.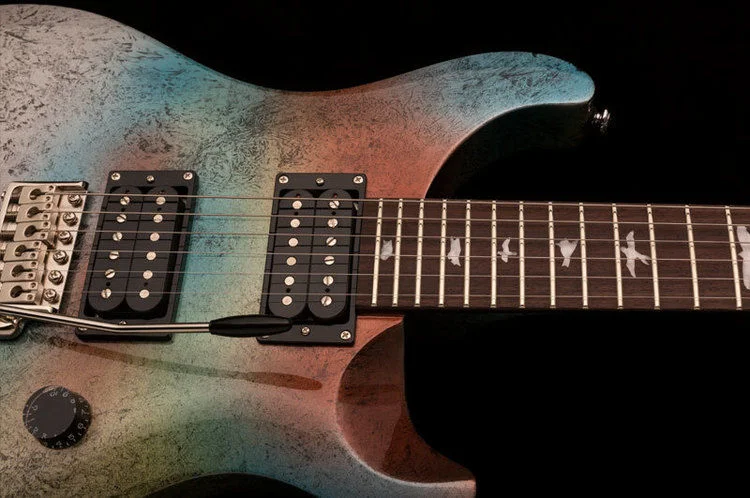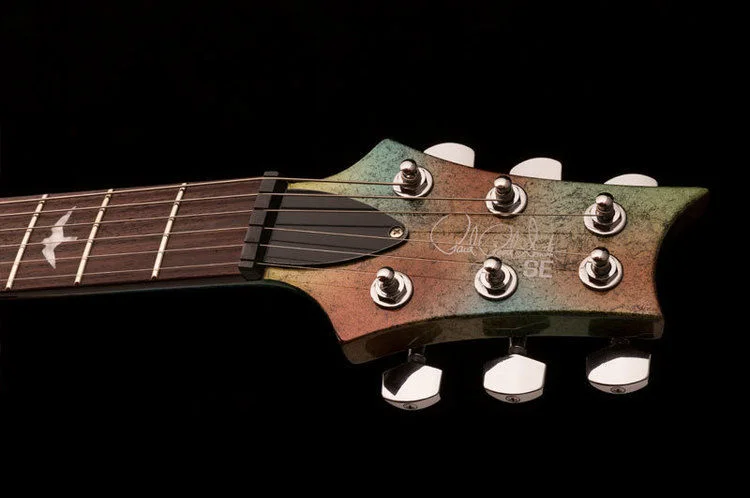 PRS SE Standard 24 Multi-foil Electric Guitar Features:
Double-cut electric guitar with all-mahogany body delivers fat tone
Smooth-playing maple neck features a wide-thin neck profile
Easily accessible 24-fret rosewood fretboard
2 x 85/15 "S" humbucking pickups deliver a wide range of sounds
Push-pull pot for single-coil tones
PRS-designed tuners and tremolo give you rock-solid tuning and intonation
Iconic PRS bird inlays let everyone know it's a real PRS