Extremely Versatile Metal Guitar with Sustainiac and Floyd Rose
Boasting 24 stainless steel frets on an ebony fingerboard, a pair of fire-breathing pickups, and a Floyd Rose trem, the Schecter C-1 FR S Silver Mountain is ready to rock. A mahogany body offers a resonant blend of warmth and sustain. A Schecter USA Sonic Seducer bridge humbucker provides loads of high-octane tone, while a Sustainiac pickup at the neck position allows notes to ring indefinitely. Factor in a fast-playing neck and the ultra-precise action of a Floyd Rose tremolo, and you've got a versatile metal machine in the Schecter C-1 FR S Silver Mountain.
Aggressive, detailed tone from a Schecter USA Sonic Seducer humbucker
Expect sonic intensity from the Schecter USA Sonic Seducer humbucker onboard the C-1 FR S Silver Mountain. Muscular ceramic magnets deliver an aggressive, high-output sound with plenty of richness, along with loads of top-end presence and articulation. You'll have an explosive tone with plenty of harmonic content, giving you lots of sound-shaping potential when you tweak the tone knobs on your amplifier and pedals.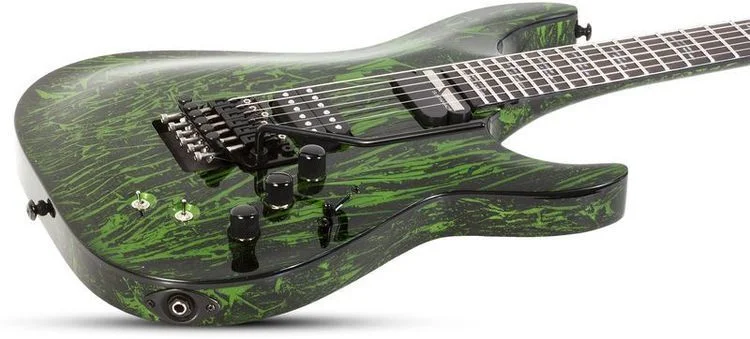 Sustainiac humbucker delivers never-ending tone
You just can't beat the abundant sustain you'll get out of your Schecter C-1 FR S Silver Mountain's Sustainiac humbucker at the neck position. This unique pickup design features a special sustain circuit that's designed to let notes ring on as long as you'd like. Just kick in the sustain circuit, play a note or chord, and let the electromagnetic feedback carry your sound as long as desired.
Floyd Rose 1500 Series bridge/tailpiece for expression
Schecter loaded the C-1 FR S Silver Mountain with a Floyd Rose 1500 Series tremolo bridge. A remake of the original Floyd Rose blade tremolo, this incredible bridge lets you grab on, rock out, and never worry about your tuning stability. The guitarists here at Sweetwater rely on Floyd Rose tremolos for the rock-solid reliability and tight response we need for precision playing, along with expressive vibrato and dive-bombing capability.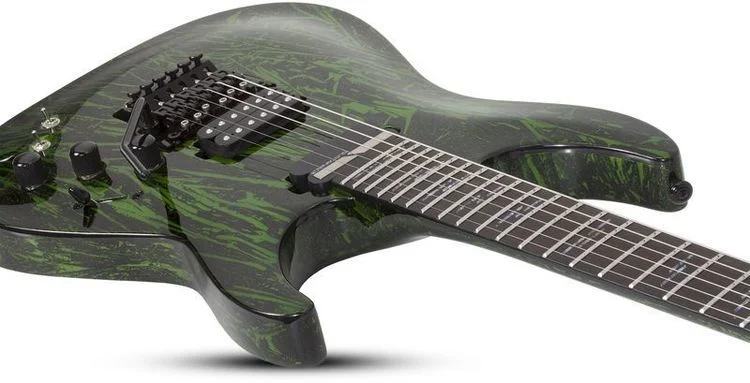 Schecter C-1 FR S Silver Mountain Features:
Full-featured electric guitar for modern playing styles

Slim body style and thin neck provide fast action and a comfortable feel

Mahogany body offers a resonant blend of warmth and sustain

Set-through mahogany neck enhances sustain and note definition

Fast-playing ebony fingerboard with 24 extra-jumbo stainless-steel frets

Schecter USA Sonic Seducer bridge humbucker delivers a high-output sound with loads of articulation

Sustainiac neck pickup delivers limitless sustain and wicked lead tone

Floyd Rose 1500 Series tremolo bridge for expressive playability with precise tuning stability

Eye-catching Silver Mountain finish with aggressive-looking black hardware