Schecter Jack Fowler Traditional - Ivory
Description
Conjure Sonic Madness with Jack Fowler's Signature Schecter
With numerous awards and more than a decade's worth of chart-topping albums, Sleeping With Sirens are an undeniable force within the alternative music scene. Guitarist Jack Fowler has been a key component of SWS's blend of aggressive and yearning sounds since 2011, leading the band to success on stages alongside post-hardcore greats like We Came As Romans, Pierce The Veil, and Bring Me The Horizon. To meet the demands of SWS' signature sonic madness, the Schecter Jack Fowler Traditional guitar employs only the best-sounding and -performing woods along with Schecter's high-quality humbuckers for uncompromisingly excellent quality. Throw in a highly responsive and expressive tremolo and locking tuners, and you get a top-notch 6-string tailor-made for genres and playing styles of all stripes.
Rock-solid construction with exquisite tonewoods
As one of today's premier post-hardcore and alternative rock bands, Sleeping With Sirens are no strangers to rigorous road adventures. Built to handle a packed schedule of performing and recording, Jack Fowler's Schecter utilizes woods that not only make for an incredible sounding instrument but are durable enough to handle hours of abuse onstage and in the studio. The traditional combination of an alder body and maple neck produces that tried-and-true warmth and snap Superstrat users have loved for decades, with plenty of bite and sharp attack. If you are like the many players who demand a smooth and supremely playable experience, you'll love the ebony fingerboard, which is perfect for everything from hyper-speed solos, fiery leads, and chunky power chords.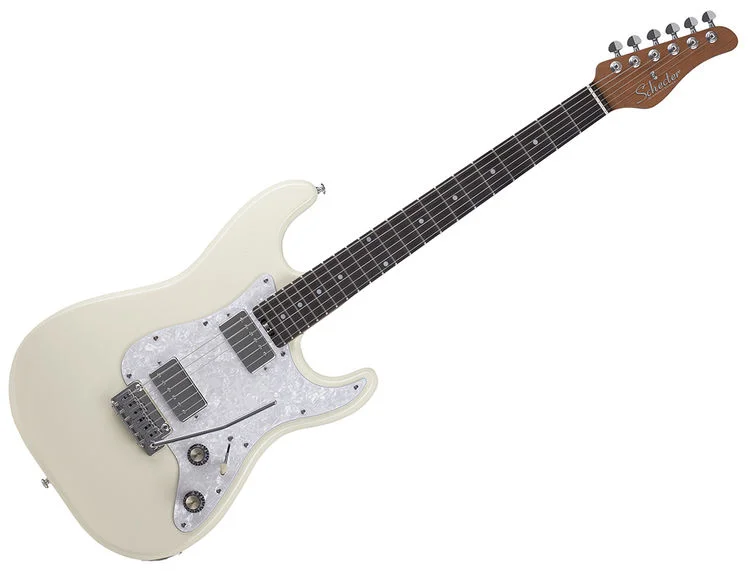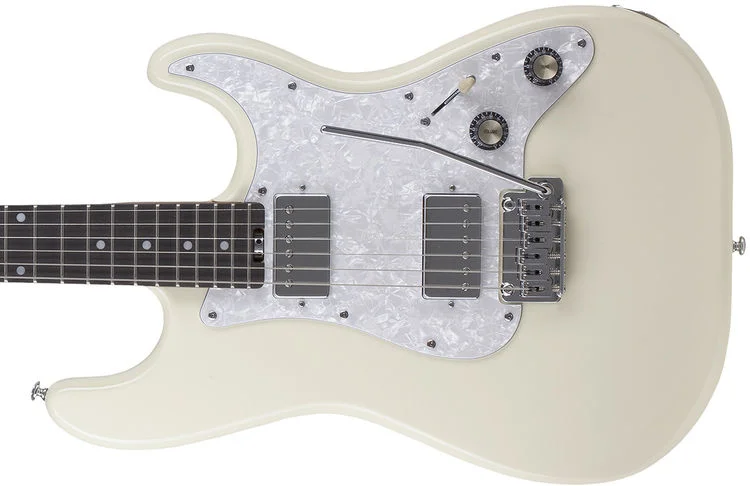 Pasadena humbuckers nail modern and vintage sounds
The Jack Fowler Traditional's two Schecter Pasadena pickups pump out everything from searing high gain, crystal cleans, overdrive-tinged crunch, and more. Likened to a cross between a Seymour Duncan JB and '59, Pasadenas are slightly overwound for additional output and unmistakable PAF-style tone. For even more tonal versatility, the Jack Fowler Traditional sports a coil-split tone knob, making this the ideal single-guitar solution for the concert stage.
Schecter Jack Fowler Traditional Electric Guitar Features:
Signature guitar for Sleeping With Sirens' Jack Fowler
Alder body with maple neck for full-bodied tone, fast attack, and excellent response
Silky-smooth ebony fingerboard is perfect for speedy licks and power chords
2 Schecter Pasadena humbuckers produce a hot-rodded PAF sound
Coil-split tone pot nails single-coil pickup tone
Tremolo with locking tuners makes for beautifully expressive playing and rock-solid tuning stability