Squier Affinity Series Jazz Bass Charcoal Frost Metallic with Laurel Fingerboard
Description
Renowned Fender Quality in a Full-featured Squier J Bass
Start your low-end journey on the right track with the Squier Affinity Series Jazz Bass! Designed with accessibility, playability, and sonic versatility in mind, this J Bass has everything you need to deliver a room-rattling boom with clarity that cuts through mixes of all kinds. Its tonewood recipe combines poplar with maple for a full-bodied punch, made even better with a pair of highly versatile single-coil Jazz Bass pickups. And though it serves as the perfect first instrument for burgeoning bassists, gigging low-end warriors can tap this formidable 4-string as a rock-solid and reliable backup.


Boomy tonewood combo, effortlessly playable neck
Though priced for beginners and anyone looking for a wallet-friendly backup, Squier armed this bass with a full-bodied tone that sings in all applications. Sweetwater players will tell you that a bass guitar's woods make up the core of its tone — they are responsible for the thick, booming voice and long-lasting resonance. The Affinity Series Jazz Bass supplies you with both. It's constructed with poplar for the body and maple for the neck, offering a well-balanced sound, a snappy response, and a sharp attack. Plus, the "C"-shaped neck feels supremely comfortable in hands of all sizes and shapes, capped with silky-smooth laurel for effortless playing across all strings and frets.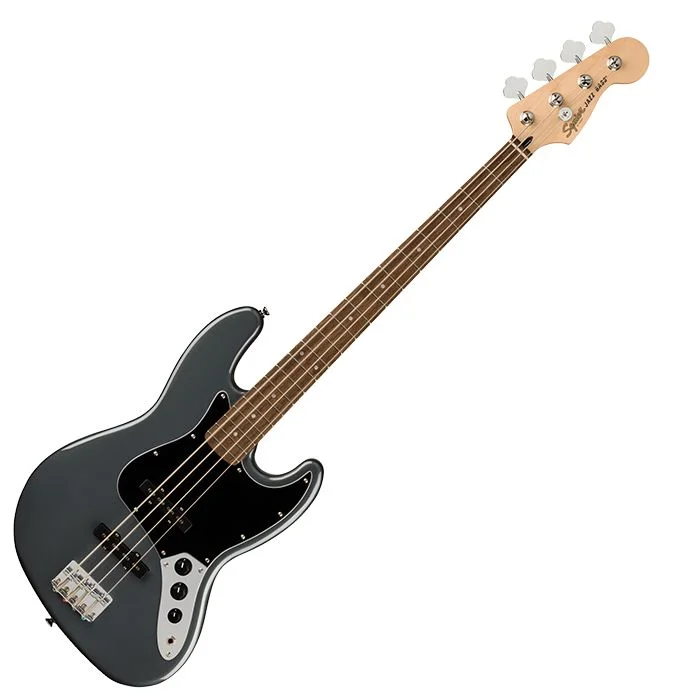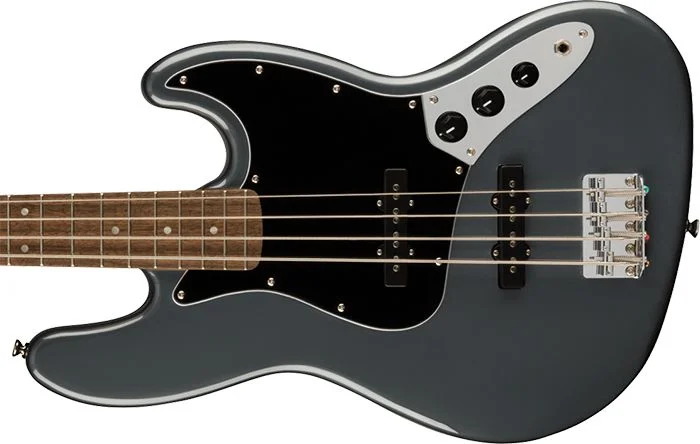 Jazz bass single-coils for ultimate versatility
When honing your sound, it's crucial to have the right tools and electronics. Luckily, the Affinity Series Jazz Bass ticks both of these boxes with its warm, resonant woods and pair of ceramic single-coil Jazz Bass pickups. Capable of subtle to significant sound changes with the turn of a knob, Jazz Bass single-coils are a fantastic option when needing to cover a wealth of different genres and playing styles. Whether you're interested in funky bass licks or metallic low-end destruction, these impressive single-coils will deliver the goods.
Squier Affinity Series Jazz Bass Features:
Full-featured J Bass perfect for beginners and gigging musicians seeking a solid backup
Poplar body combines with a maple neck for a thick, full tone and snappy response
Supremely comfortable "C"-shaped neck capped with a fast-playing laurel fingerboard
A pair of ceramic single-coil Jazz Bass pickups cover a wide range of bass tones