Contemporary Strat with a Novel Sound
The Squier Contemporary Stratocaster Special puts a new twist on a favorite with several novel, unique upgrades. Starting with eye-catching black hardware and a painted headstock with sharp chrome logos, the Contemporary Stratocaster Special makes it known that this isn't your ordinary Strat. But where things get really interesting is in the unique pickup configuration, which puts all three single-coil pickups on a slant and shifts the middle pickup closer to the bridge, for a totally new Strat sound. On top of that, the Contemporary Stratocaster Special boasts an eminently playable roasted maple neck, with a speed-promoting 12-inch radius fingerboard. Surely made for adventurous guitar players, the Contemporary Stratocaster Special is a bold addition to the Strat lineage!
Related Videos: Contemporary Stratocaster Special - Black with Silver Anodized Pickguard
Unique pickup configurations for all-new tones
What makes the Contemporary Stratocaster Special so… "special"? It's totally unique pickup configuration, of course! The Contemporary Stratocaster Special's pickup set comprises three angled Squier SQR alnico single-coils, with the middle pickup scooched closer to the bridge, allowing you to access never-before-heard sounds. Plus, with special switching options available on its 5-position blade, you'll be blown away by the amount of tonal variation from this idiosyncratic axe!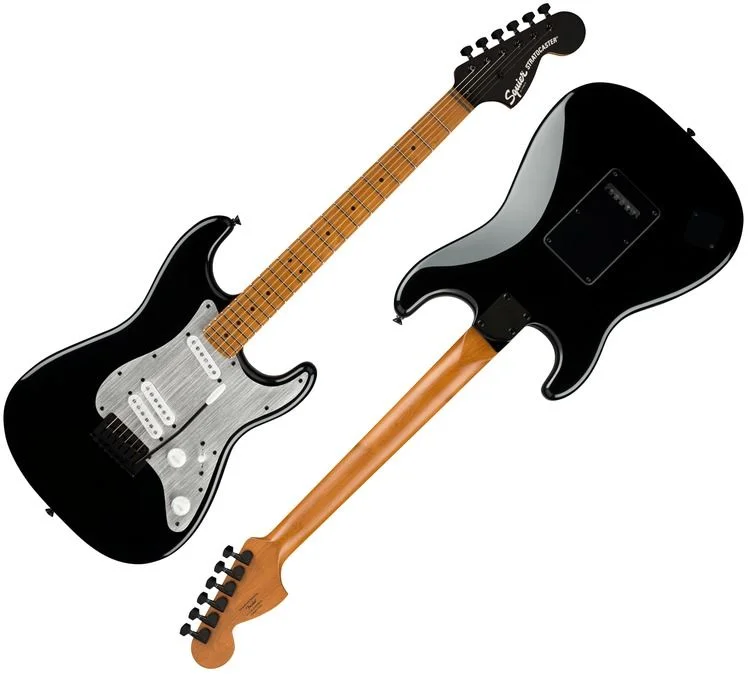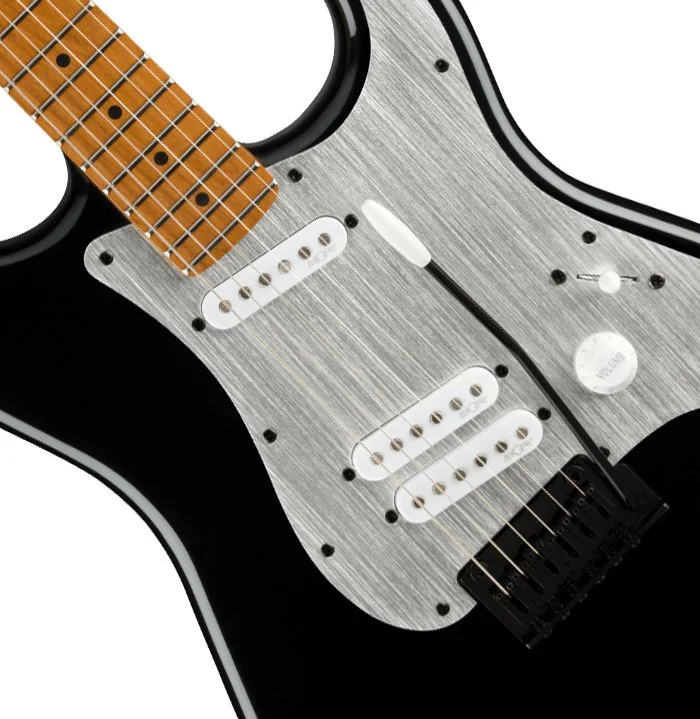 5-position blade with special switching options
Position 1: Bridge and Middle (Series, Hum-Cancelling)
Position 2: Middle
Position 3: Middle and Neck (Parallel)
Position 4: Bridge, Middle, and Neck
Position 5: Neck
Ultra-stable roasted maple neck
Lead players will enjoy exploring the Contemporary Stratocaster Special's quick, comfortable roasted maple neck, whose 12-inch radiused fingerboard flattens out toward the body to facilitate faster playing styles. Jumbo frets make bends and vibratos a cinch, too. Additionally, a sculpted neck heel enables high-register exploration without the struggle of a traditional heel!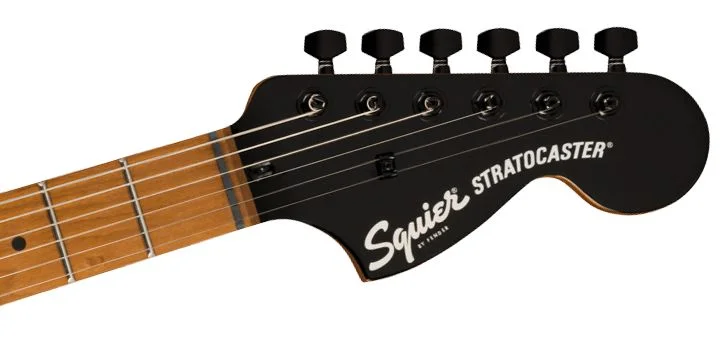 Squier Contemporary Stratocaster Special Electric Guitar Features:
A new twist on the classic Stratocaster design
3 Squier SQR alnico single-coils in a unique configuration
5-position blade with special switching options
Fast, comfortable Slim "C" maple neck with 12-inch radiused fingerboard and jumbo frets
Painted '70s-era jumbo headstock with chrome logos
Premium black hardware, including tremolo bridge and die-cast sealed tuners